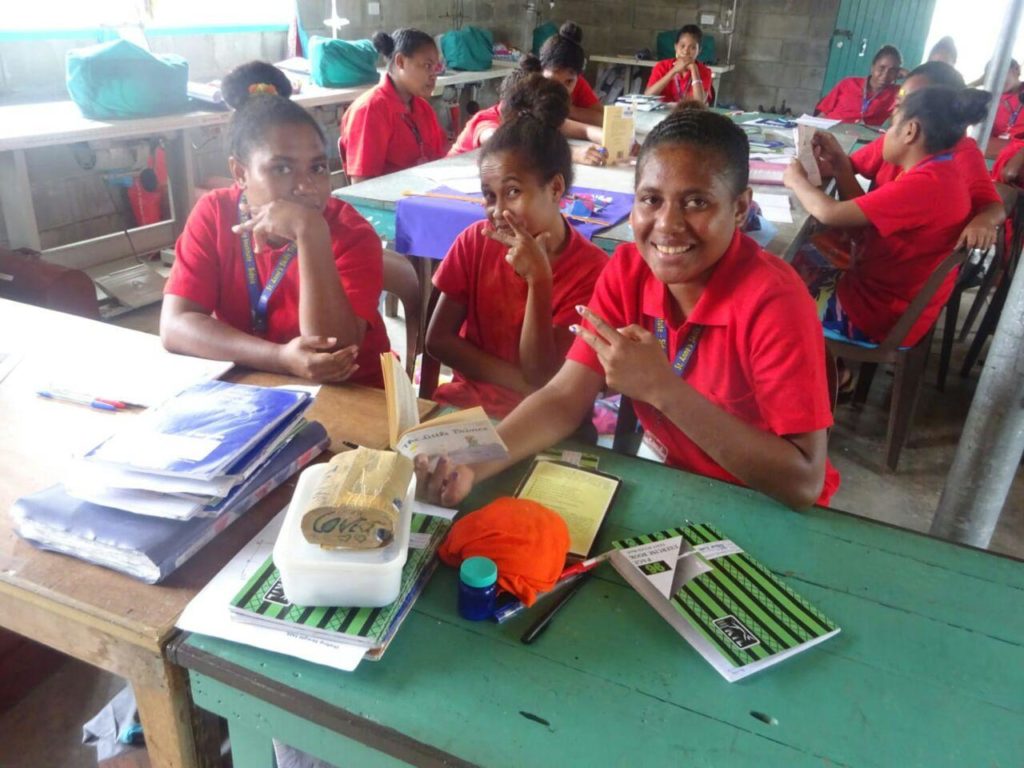 The vocational training center with boarding house St. Anne's Skills Training Institute is lead by the Salesian Sisters of Don Bosco (FMA) and is directed towards girls who finished Grade 8 or Grade 10 of the regular schooling system. They come from many different places in Milne Bay Province. The Education system of Papua New Guinea is not developed well which is why only half of the students are allowed to continue their educational pathway after grades 8 and 10. For the other ones, education is usually over – which often leads to quick marriage and pregnancy. Due to lacking qualifications and the resulting difficulty to find a well-paid job, this is connected to increasing poverty and social decline.
Although the system does not really take notice of these children, their potential is high. That is why St. Anne's Skills Training Institute (SASTI) offers a course of two years with two National Certificates being acknowledged after to 100 students per year. The girls are allowed to choose between the three trades Commercial Cookery/Hospitality Operation, Dressmaking and Tailoring as well as Office Administration. After completing the course they have the opportunity to work in the nearby province capital Alotau, to found an own small business or to even work beyond the province boundaries.
As almost no textbooks are available for these trades teaching is not very easy, but the ten teachers are giving their best and working hard to develop materials and copying some from online-textbooks. The girls are truly eager and take an abundance of notes during the lessons which they can use for studying.
But still, language is a huge concern. Since Milne Bay Province was under Australian leadership for a long time, people speak English very well. However, the girls' written results give more reasons to worry. Spelling mistakes are quite a problem, as well as expressions and grammar; all of these skills are crucial on the job market. SASTI vocational school is in permanent financial need because the government, the provincial government and the families do not pay the school fees neither completely nor on time. When money arrives, it is of course used for primary needs like food and boarding maintenance.